by
virginia
on Saturday, August 6th, 2011 |
Comments Off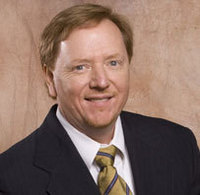 Atlanta, GA (PRWEB) January 11, 2011
Even though the trucking industry widely believes the Federal Motor Carrier Safety Administration has gone too far with recently proposed changes to its hour-of-service regulations, Atlanta truck accident lawyer Bruce Millar says the agency has not gone far enough.
In addition to new rules that would tighten limits on how many hours truck drivers can be on the road, Millar says there should be a rule that requires all commercial motor vehicles (CMVs) to be equipped with electronic on-board recorders (EOBRs).
?Making electronic on-board recorders mandatory would be the best way to ensure that all trucking companies follow the hours-of-service rules, and it would go a long way towards making sure that tired truckers aren?t on Georgia?s highways and interstates,? Millar says.
?As it stands now, the FMCSA?s proposed rules are at least steps in the right direction, and they will help to protect Georgia motorists from the risk of tractor-trailer wrecks being caused by truck driver fatigue,? he says.
Millar?s Atlanta personal injury law firm, Millar & Mixon, LLC, represents truck accident victims throughout the state of Georgia and has been following the FMCSA?s hours-of-service revisions closely throughout the past year.
After a series of public meetings, the FMCSA published proposed changes to its HOS rules on December 23 in the Federal Register. The most controversial rules changes would:
No related posts.